The Lookout at Stepping Stones
Weddings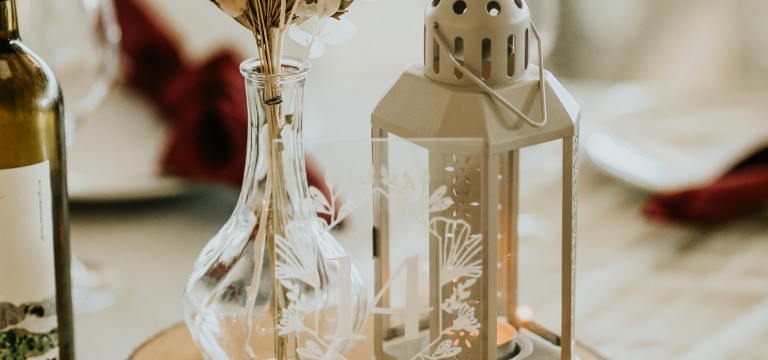 Congratulations on your engagement and thanks for considering hosting your wedding at The Lookout at Stepping Stones!
Our facilities will complement your special day and provide you and your guests with the perfect place to laugh, toast and celebrate! Perched on a south facing mountain, The Lookout at Stepping Stones offers a beautiful clean space with incredible valley views.
At Stepping Stones, we rent out our facilities to provide us with extra income so that we can ensure every child can afford to come to our summer camp. When you rent our facilities for your wedding, you are sponsoring two campers to attend camp this summer! Thanks for your support!
We'll Provide:

THE LOOKOUT AT STEPPING STONES
- Featuring incredible views of the Fraser Valley and a wood burning fireplace
- Seating for up to 180 people
- Tables and conference chairs
- Additional tables for buffet, drinks, head table, welcome table, etc.
- Screen, projector and sound system
- Accessible Washrooms
- Parking for all your guests
- Access to a commercial kitchen for your caterer
- Dishes (plates, cutlery, wine glasses, water glasses)

WEDDING COORDINATOR
- Your go to person for all your facility questions before and on your wedding day.


Extras:

At this time, you will be responsible to provide:
- Linens
- Decorations
- Florals
- Catering
- Bar / Ice



Do Note:
Renting The Lookout at Stepping Stones does not give you access to any other buildings or amenities on the Stepping Stones property.

There may be other renters on the property during your event. For guaranteed privacy, consider renting all of Stepping Stones. See optional add-ons below.
OPTIONAL ADD ONS
Please see Wedding Rental Expectations below for full wedding fees.
CEREMONY SITE

Have your ceremony on the grounds at Stepping Stones or in our rustic Old Barn. We'll make sure your preferred site is ready for you.

Includes the use of our wooden benches for up to 60 guests.

$200.00

EXCLUSIVE PROPERTY USE

Guarantee your privacy by renting the whole Stepping Stones property.
Includes all available overnight accommodations and facilities on the property.

Summer - $3500.00
Winter - $1500.00



PRE-DAY SET UP

Includes access to the facilities from 3 pm - midnight the day prior to your wedding.

$450.00
Please read through our Rental Expectations prior to submitting a booking request.
Accommodations are available for rental for your event, but are booked separately.
Submit a wedding Inquiry
1

Inquire

Submit a Booking Request with your preferred date.

2

Get Familiar

Our event coordinator will respond with availability, a pricing quote and schedule a site visit. You'll get familiar with our Rental Expectations.

3

Sign + Pay

Once approved, Sign the Rental Agreement and pay a deposit of $500 to secure your date.
Submit an Inquiry